---
Westbury White Horse
---
General Information
National Grid Ref ST 89845160
The concrete horse recently restored and painted is in excellent condition. 108' long by 182' high. It is on the very steep escaparment of Bratton Down at about 600' just below Bratton camp. It can be well seen from quite a distance. The horse has a paved eye black and the horse is edged in stone, which well defines all the features.
History
The horse was cut in 1778 by Mr Gee who replaced the old horse with a more modern beast. The current horse is larger and faces left and its body completely covers the first horse. It was restored in 1853 and 1872. It was edged in stone 1873. Significant changes were made to the shape in 1903 and 1936. It was covered during the war and following its uncovering it was concreted. (1957) This was repeated in 1995. The horse is cared for by English Heritage. The extreme method of restoring this horse was used due the the continued erosion of the horse because of the steepness of the slope.
Maps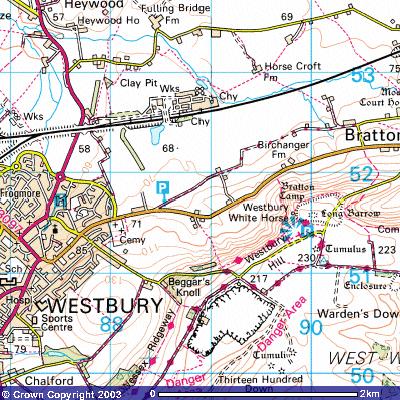 Image produced from the Ordnance Survey Get-a-map service. Image reproduced with kind permission of Ordnance Survey and Ordnance Survey of Northern Ireland.
References
Bergamar, K. (1986) Discovering Hill Figures. 3rd edn. Princes Risborough: Shire. 45-47.
Maples, M. (1981) White Horses and Other Hill Figures. 2nd edn. Stroud: Alan Sutton. 61-64, 67-76.
Newman, P. (1987) Gods and Graven Images: The Chalk Hill-Figures of Britain. 2nd edn. London: Robert Hale. 54-61.
Bergamar, K. (1968) Discovering Hill Figures. 1st edn. Princes Risborough: Shire. 46-48.
Bergamar, K. (1997) Discovering Hill Figures. 4th edn. Princes Risborough: Shire. 90-94.
Levien, D.V. (1923) Wessex white horses and other turf landmarks on the great western railway. London: Great Western Railway.
Young, J. and Young, M. (1990) A tour of the white horses uffington and the six in wiltshire. Marlborough: J & M Young.

Diagrams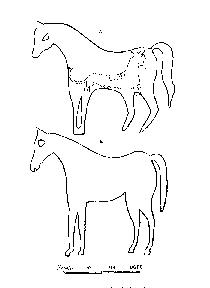 Photos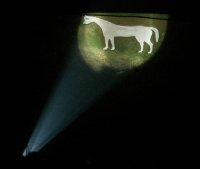 Reproduced with kind permission of Lou - AKA The Untrained Eye on Flickr
Reproduced with kind permission of Dae Sasitorn and Adrian Warren - www.lastrefuge.co.uk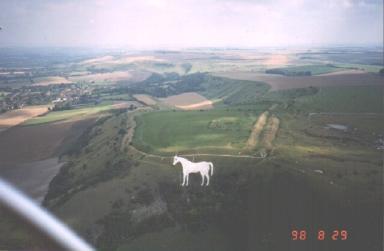 Photo courtesy of Ron Dobree-Carey and Mel Morris Jones
2006 Photo's
---