---
General Information
National Grid Ref SU 1706 5804
This horse is cut on private land about a mile or so south of Pewsey Village, on a steep NNW facing slope of Pewsey Hill about 500' above sea level. The horse has become slightly larger in size over time. The horse is in good condition rechalked in November 1998, the edges are well defined and the chalk is of very small pieces, compacted. The figure is fenced to prevent damage from grazing animals. The horse can be seen from many places along the A345 near Pewsey Village and the south of the village itself, but the best view is from the Pewsey to Everleigh road below Pewsey hill. The Figure can be visited from the top of Pewsey hill where there are footpaths leading to the horse and places where a car may be parked although not designated parking places.
History.
This horse was cut in the last weeks of April 1937 the Pewsey Fire Brigade on behalf of George Marples (father of Morris Marples) who had the good fortune of researching the old Pewsey horse which was in a poor state, when he was approached by the committee for commemorating the coronation to design a horse. He submitted three designs and the horse trotting to the left was chosen for ease of maintenance. It was 66' by 45'. The number 1937 was added to the turf above the figure to alleviate the difficulty in ascertaining the date of construction, as was his problem with several of the other figures. This date no longer remains.
Diagram
Original Plan of the 1937 Pewsey White Horse.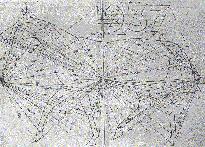 Maps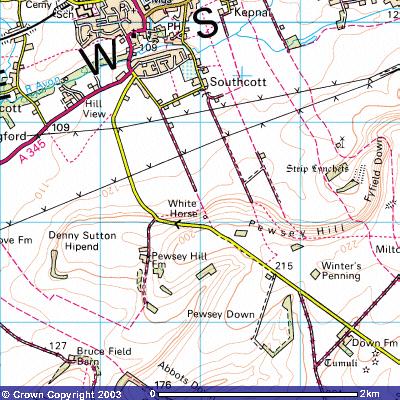 Image produced from the Ordnance Survey Get-a-map service. Image reproduced with kind permission of Ordnance Survey and Ordnance Survey of Northern Ireland.
Photos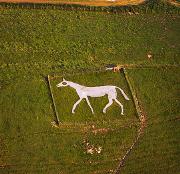 Reproduced with kind permission of Dae Sasitorn and Adrian Warren - www.lastrefuge.co.uk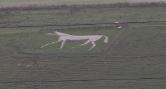 Horse from a Distance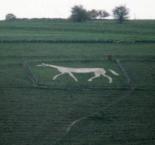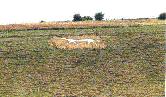 Close Up pictures of the Horse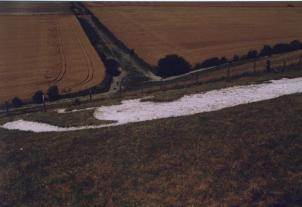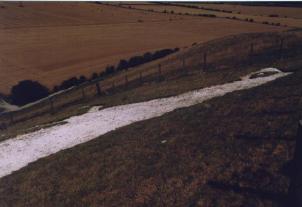 Aerial View of the Horse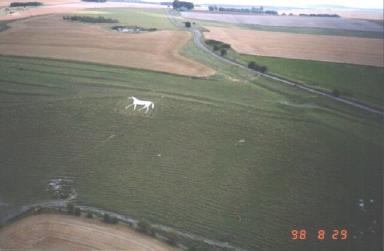 Photo courtesy of Ron Dobree-Carey and Mel Morris Jones
---