---
General Information
National Grid Ref SU 080 644
Apparently 75' long, this small donkey whose position was on a medium steep slope between Tan Hill and Ryebury Camp not far from the Alton Barnes Horse. The form of a donkey rather than a horse was unusual, and was distinguished by its large head.
History.
The horse was overgrown although still visible in 1975, there have been a few references to it mainly by Mrs Kathleen Wiltshire, and it was known as Mrs Wiltshires Donkey. It was also known by local shepherds. No trace can be seen of it today. Bill Daly located the site in 2003.
However in November 2004 the vegetation and light conditions, allowed the donkey to show itself, this is not uncommon several other lost figures have done this. The photographer/finder Pete Glastonbury has kindly allowed the use of his photograph on this website.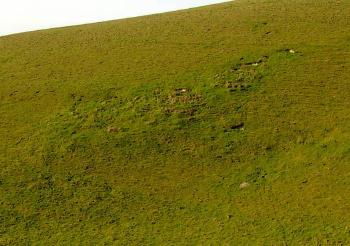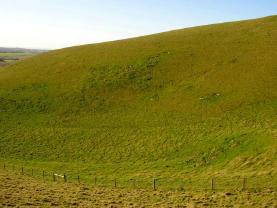 Reproduced with kind permission of Pete Glastonbury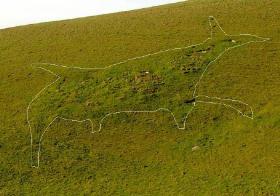 ---