---
General Information
National Grid Ref ST998645
This horse was located on the west side of Roundway hill just below Oliver's Castle hillfort, a couple of miles north of Devizes, three miles south of Calne and two miles east of Bromham. This was an ideal site for a hill figure, overlooking the valley on a steep slope about 600' above sea level.
History.
Little is known about this horse, it was cut at Whitsuntide in 1845 by the shoemakers from Devizes. It was locally known as the 'Snobs' horse derived from the local word for shoemaker. The horse was neglected and was lost in about 1922 although different colouration of the grass could still be seen. No dimensions of this horse exist. In 1954 James Smith, then head boy of the Grammar school was out cycling and believed he saw the outline of a horse on the Oliver Cromwell promontory. He came back to school excited and then the two us, he and I, checked on his observations and indeed there was the faint outline of the head, neck and rump of a horse to be seen. From the measurements, then made, Peter Greed drew up the plans in 1954 which I have now used for the construction of the Devizes Millennium White Horse. It was also reported as being seen in 1939 when the previous attempt to recut was made but WWII diverted the people's attention !!! It was seen again in 1979 freak lighting conditions and a fine dusting of snow, brought the outline of the head and back of the horse into view for the first time since the early 1950's. Locals photographed it and a poor reproduction of this photograph is shown below, this is the only known photo in existence from that time.
Maps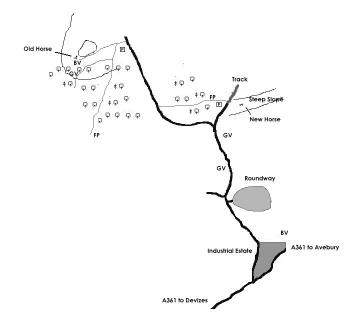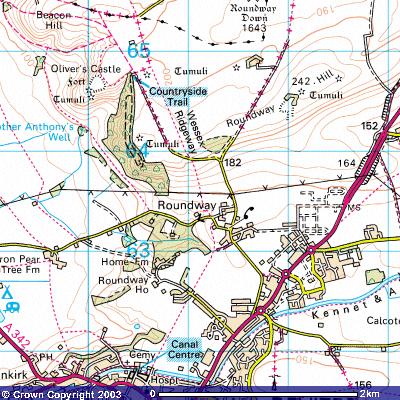 Image produced from the Ordnance Survey Get-a-map service. Image reproduced with kind permission of Ordnance Survey and Ordnance Survey of Northern Ireland.
The horse in 1979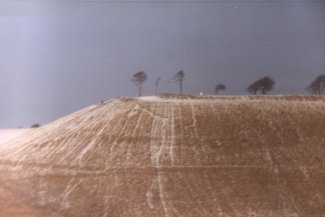 The above photo reproduced with the kind permission of the Jean Morrison Collection at the Wiltshire and Swindon History Centre
---
More recently the horse has reared its head again, the colour pictures below were taken in 1998
Many Thanks to Neil Mortimer of 3rd Stone for these photographs
---
Photos in 2000, the head and back are still visible.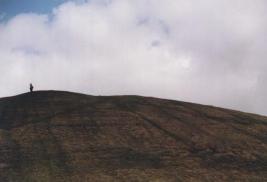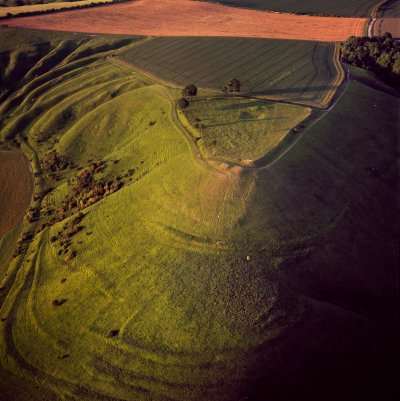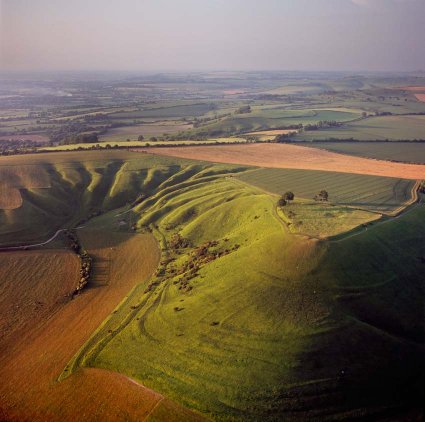 Reproduced with kind permission of Dae Sasitorn and Adrian Warren - www.lastrefuge.co.uk
---