---
General Information
National Grid Ref TQ 905 527
A Christian style cross commemorating casualties of the two world wars, situated next to the North Downs Way about a mile north of Lenham. A commemorative bench and plaque are located at the site. The original commemorative stone at the site has now been moved to the village churchyard with a WWII memorial.
It is in good condition, a few weeds growing and the mast is lightly gouged, constructed from well compacted 1/2" chalk pieces. It was last restored in 1994. Full access can be had from the north downs way, and the cross can be easily observed from here and from the A20.
History
The cross was constructed in 1922 as a war memorial from donated funds from the village. The school headmaster Mr C.H Groom designed the cross and the commemorative stone / enclosure. The annual memorial service was held at the site until the 1960 when it was moved to the local church along with the commemorative stones. The cross was covered with earth during the second world war and removed in May 1945. The cross was cleaned every few years until 1994 when new chalk was added.
Maps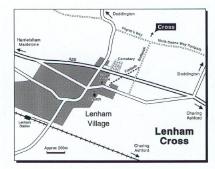 Diagram of the Cross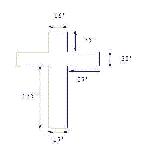 Photos
The Cross from the Air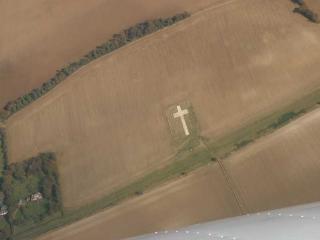 Many Thanks to Jean-Marie, Pierre-Henry and Christophe Mathy for the photo.
The Cross from the Cemetery.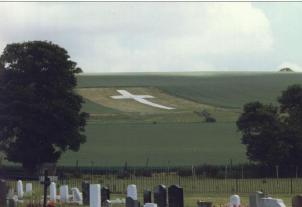 The Cross in 1930 Reproduced with kind permission of Pearl Pirie.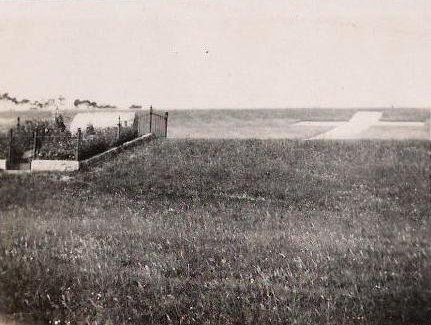 The Cross from Close Quarters.
The Cross from the A20.
The Memorial Plaque at the Site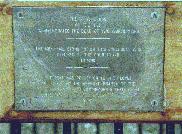 The Original Memorial Stones (now in the local churchyard)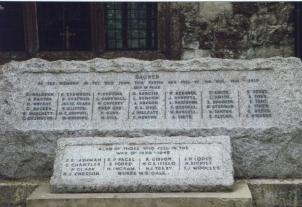 The Unveiling of the Cross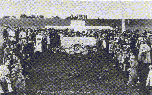 References
Bygone Kent, (1981) 3, 1 8-10.
Bergamar, K. (1997) Discovering Hill Figures. 4th edn. Princes Risborough: Shire. 32-34.
Petrie, F. (1926) The Hill Figures of England. London: Royal Anthropological institute.
Newman, P. (1997) Lost Gods of Albion. 2nd edn. Stroud: Alan Sutton.
---