---
Fovant Military Badges
In Conjunction with the Fovant Badges Society
---
New Badge
A new badge has been constructed July/August 2016 to commemorate the centenery of the construction of the badges. It is between the Devonshire Regiment and the Post ofice rifles.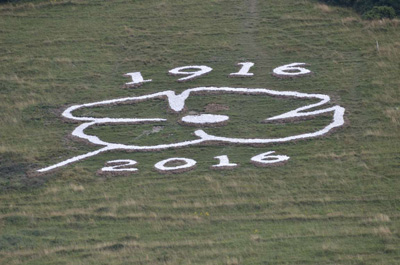 Loss of the Badges
Of the 12 badges listed below which are at Fovant, Sutton Mandeville and Compton Chanberlayne it has been decided that only seven of the badges will be maintained. One further that of the Royal Signal Bagde is the responsibility of the 11th Signal Regiment. The YMCA, Royal Warwickshire Regiment, 7th Batt. City of London Regiment and tha map of Austraila are to be allowed to grass over. This decision has been made by the Fovant Badges Society due to lack of finance to upkeep these badges as they are the most in need of repair, within a few years they will be no more.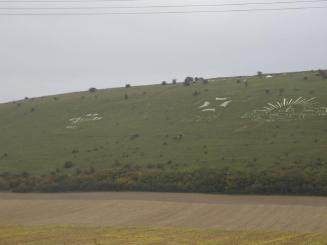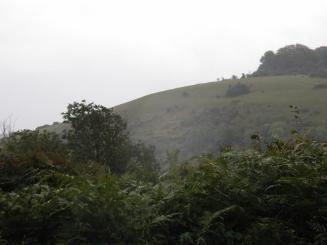 What can you do, well money will help but we will need lots of it, I envisage something like £20,000 to save the four badges. If anyone has this sort of money for a project like this please contact Mark Hows
The Map of Australia can no longer be seen and although the rest can still be seen they are becoming faint
The Fovant Badges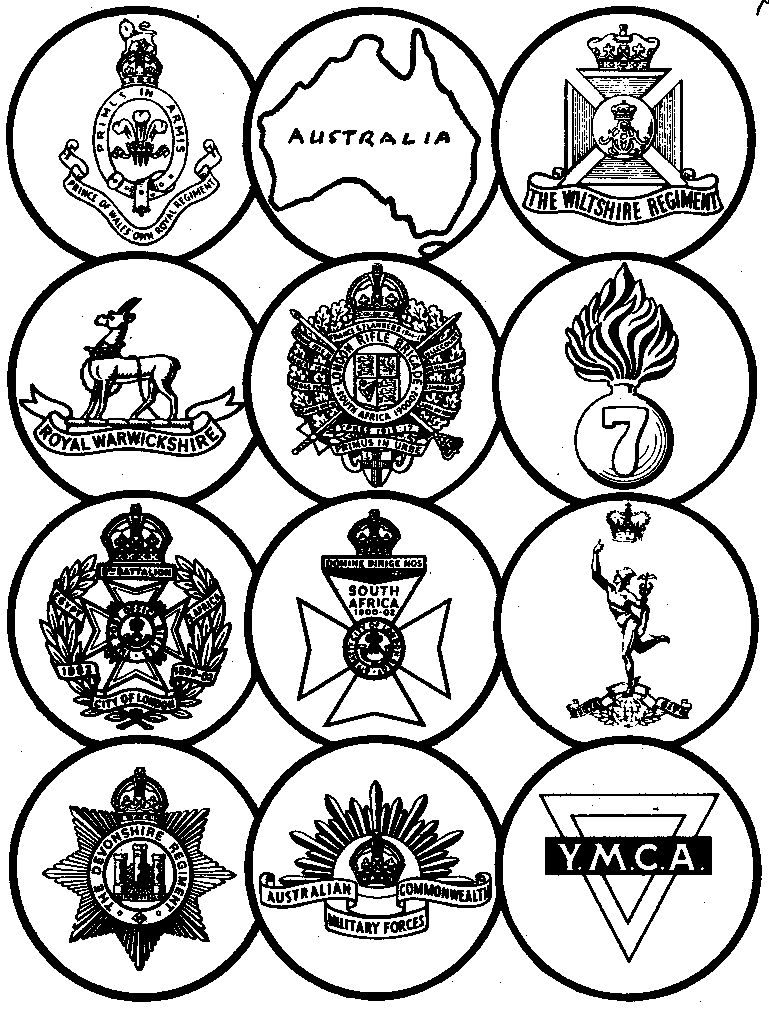 Royal Wilts Yeomanry	Map of Australia	Wiltshire Reg.



Royal Warwicks Reg.	London Rifle Brig.	7th Batt. City
						of London Reg.



Post Office Rifles	6th Batt. City of	Royal Corps of
			London Reg.		Signals



Devonshire Reg.		Australian Imperial	Y.M.C.A
			Force



From West to East

					Width / Height 		 Date:
1 	The Devonshire Regiment 	29.16m by 27.95m 	1916
2	The Post Office Rifles	 	42.05m by 39.69m	1916
3	The London Rifle Brigade	21.41m by 26.76m	1916
4 	The Wiltshire Regiment		39.53m by 34.69m	After 1945
5 	The Royal Corps of Signals	25.98m by 52.16m	1970 looked after by the 11th Signals Regiment
6 	Australian Imperial Force	51.26m by 32.08m	1916
7 	6th Battalion City etc.		26.09m by 47.34m	1916
8 	YMCA				110' by 149'		1916 to be left to grow over
9 	Royal Wiltshire Yeomanry 	30m by 32.48m		1951

National Grid Ref SU 01622831 (approx)

Nine regimental military badges constructed by military forces stationed locally between 1914 and 1918. The first one constructed was No 3 in 1916. They are constructed on the steep slope of Fovant Down covering a vast area of approx. 4000 m2. The first badge is credited to the London Rifle Brigade after returning from the western front. They are in good condition, although in need of annual maintenance.

who care for the badges at Fovant, Sutton Mandeville and Compton Chamberlayne.
See also the Badges that have been lost at Fovant
Maps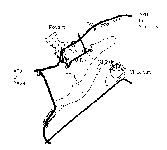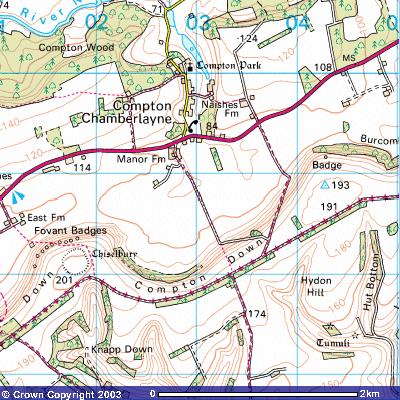 Image produced from the Ordnance Survey Get-a-map service. Image reproduced with kind permission of Ordnance Survey and Ordnance Survey of Northern Ireland.
Photos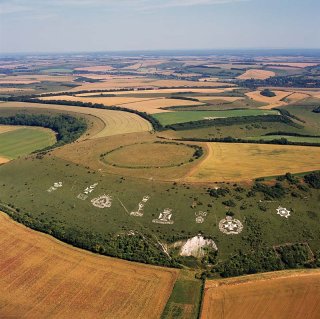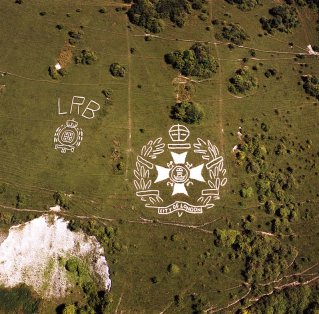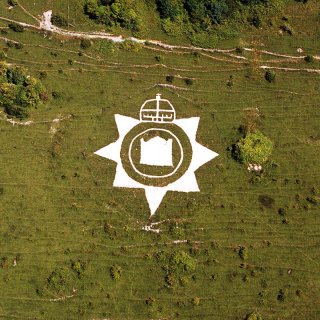 Reproduced with kind permission of Dae Sasitorn and Adrian Warren - www.lastrefuge.co.uk
Information Board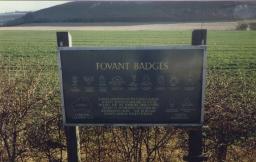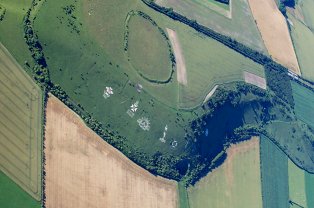 Image with kind permission of Martin Reed
2005 Pics
Aerial Pics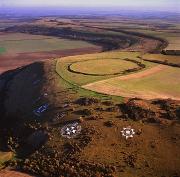 Reproduced with kind permission of Dae Sasitorn and Adrian Warren - www.lastrefuge.co.uk
From a Distance
Closeup Photos
Produced with the aid and approval of the Fovant Badges Society
References
Bergamar, K. (1986) Discovering Hill Figures. 3rd edn. Princes Risborough: Shire. 26, 43-45.
Maples, M. (1981) White Horses and Other Hill Figures. 2nd edn. Stroud: Alan Sutton. 207, 215-216.
Newman, P. (1987) Gods and Graven Images: The Chalk Hill-Figures of Britain. 2nd edn. London: Robert Hale. 208-211.
Bergamar, K. (1968) Discovering Hill Figures. 1st edn. Princes Risborough: Shire. 32, 43-46.
Bergamar, K. (1997) Discovering Hill Figures. 4th edn. Princes Risborough: Shire. 72-78.

---