---
General Information
National Grid Ref TQ 042 509
The West Clandon Dragon is cut on an embankment on the A426 at West Clandon crossroads. It can only be seen from the road (westbound to Guildford) or the central reservation, the dragon faces north. The dragon is 19m by 8m and in reasonable condition made from very fine compacted chalk, the edges are well defined and there is some wooden edging. The dragon breathing fire and has an elaborate tail and claws are defined on the feet.
History
The dragon was cut in 1977 to commemorate the Queens Silver Jubilee, it was cut by Francis Robinson and Donald Papworth, the design was from David Papworth, Donalds brother. Work started on the 24th May 1977 with the pegging out of the dragon and was completed on 3rd June and a party celebrated the event. The dragon was looked after until 1989 and by late 1990 it was grassed over.
The First Dragon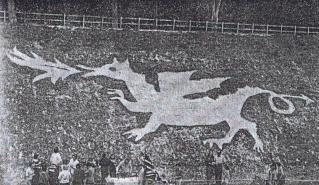 In May of 1991 Gillian Woodford set about restoring the dragon although its appearance has changed somewhat. The work took three weeks and some help was enlisted from the inmates at Send prison.
The bank is a former spoil heap from a chalk quarry and the chalk is just below the surface but is loose and the surface is not particularly firm and plants root easily.
Legend has it that a dragon (some say a serpent) once blocked the road in Clandon, the villagers were much disturbed and refused to pass that way, a soldier who had been condemned for deserting the army entered the village with his dog and was offered clemency and sanctuary if he would rid the village of its dragon. In a fierce battle he duly did and settled in the village. The age of the story is unknown (first reported in 1776) but it would appear to be one evolved to explain although a replica is now present in the church. The dragon is maintained by Gillian Woodford, some of the villagers and the Vicar of the local church. The future is now uncertain as it needs fresh volunteers to look after it.
Maps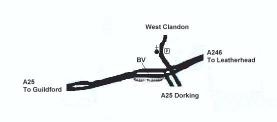 Photos
The Dragon from a Distance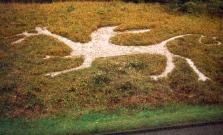 Picture by Ross Parish
Close Up Views of the Dragon
The Restoration 2001
The West Clandon Dragon was restored in Sept 2001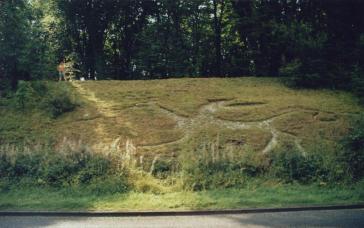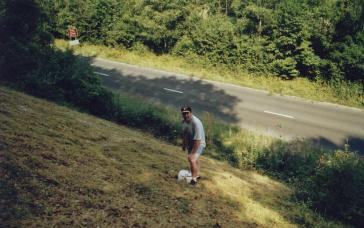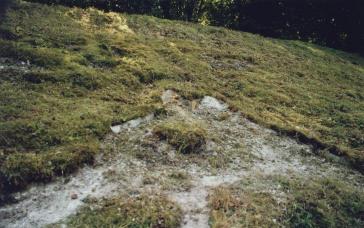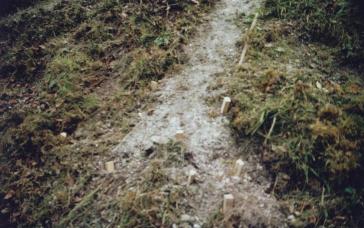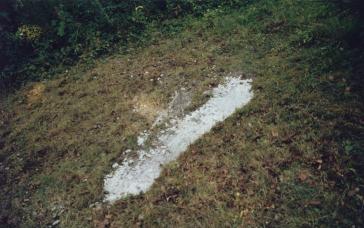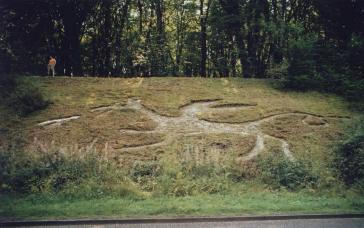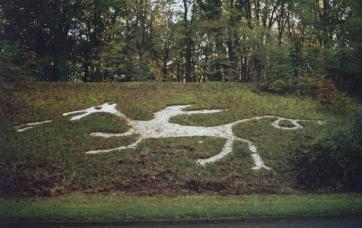 ---