---
General Information
National Grid Ref NO 252 183
The bear was cut onto Park hill, southeast of Lindores Abbey, not far from Newburgh. The figure was recut at New Year, it is constructed from a shallow trench which the vegetation is regularly removed mainly by burning.
History.
The bear is only a few years old and was cut for a local festival / community project in 1980. The outline was ploughed by a worker from Parkhill Farm, and permission for the outline was given by Mr Tom Howieson fom Parkhill Farm. The bear is believed to be a depiction of a stone called the bear stone which the Bear Tavern takes its name, was originally set into the abbots residence at Lindores Abbey. The 'bear and ragged staff is a device of the Earls of Warwick, and as a crozier or pastoral staff is evident above the now obliterated arms of Warwick, it may he assumed that the stone was caused to be made by Guy, the first Abbot who was a cadet (the brother or son) of that family. The origin of the legend of the bear goes back to the time of Arthur and the round table. One of his knights was Arthgal whose name in the British lang-uage was Arsh meaning bear. The ragged staff is attributed to Morvidus, an earl of the same family who slew a giant with a young tree which he had pulled up by the roots. On the 12th June 926, a most terrible single combat took place between the champions of the Kings of England and Denmark, when Guy, Earl of Warwick slew Colebrand, an African giant. In the castle of Warwick can still be seen the helmet and spear of the redoubtable Guy, who is reputed to have been 7ff. in height and the hero of many legendary stories. In 1076, the bear and ragged staff became Norman property when Henry de Newburgh was created Earl of Warwick He was the second son of Roger de Bellemonte, a knight of William the Conqueror and a com-mander in his army during the 1066 invasion. The male line of the Newburgh family ceased in 1242. A female descendant of Henry de Newburgh named Isabel was mated to Simon de Lis, 2nd Earl of Huntingdon. They had no family and on the death of Earl Simon, the King offered the title to William 'The Lion', King of Scotland who gave it to his brother David the founder of Lindores Abbey. Earl David was succeeded by his son John le Scot on whose death without issue in 1237 the earldom fell into abeyance.
Map
Photo's
The Bear from the Farm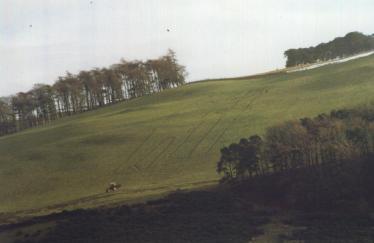 Photo's below reproduced with permission of Douglas Speirs, taken just after re cutting.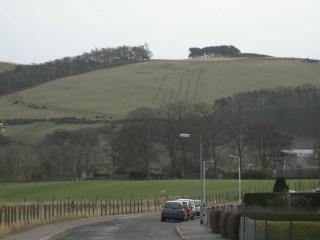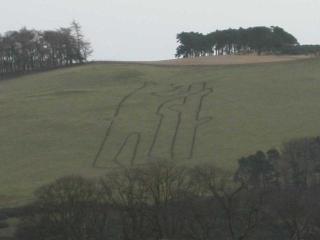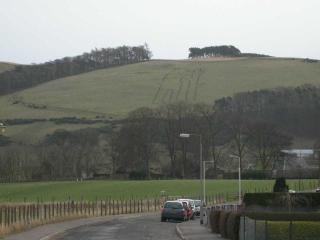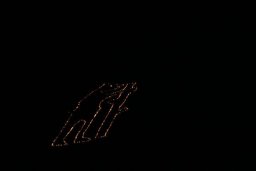 ---