---
General Information
National Grid Ref NZ092629

This badger faces N on a steepish slope just above a roundabout on station road in Prudhoe.
History.
This work was commissioned by Northumberland County Council under their percent for art policy. The Council were seeking a significant landmark feature adjacent to a new bypass. The sculpture is 30m long, and constructed with the help of drystone wallers in stone and marble. It was designed to integrate with the rural environment, create awareness about ecology and provide a link with the nearby Countryside Centre. By making reference to archaic hillcut figures, and by representing an animal familiar to the English imagination I was seeking to identify an image that could act as a popular and powerful metaphor to convey the importance of celebrating rural cultural traditions and the countryside. It was constructed in 1994 but has recently fallen into disrepair.
Photos
Flickr Gallery - Click for more pics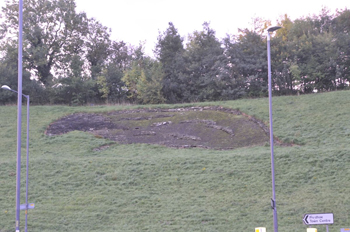 The Badger in 2013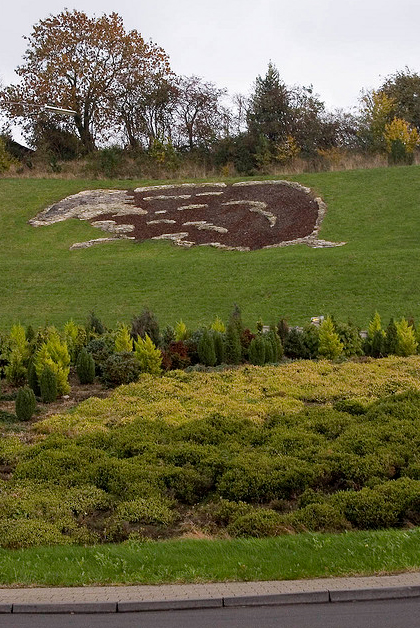 Reproduced with kind permission of Craig Allen
---