---
General Information
National Grid Ref TQ 330076

This badge faces SE on a steepish slope just above on station road on the edge of North Moulsecoomb park.
History.
It is about 3m in diameter and was constructed without planning permission to protest against a local arms manufacturer.
Photos
Flickr Gallery - Click for more pics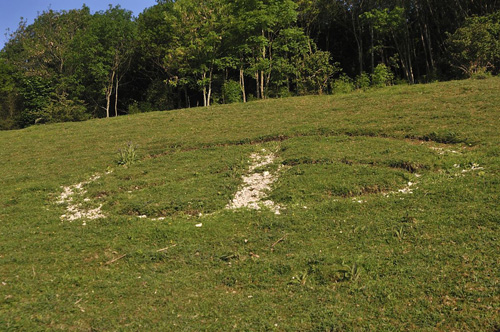 The Badge in 2014
---
Hove Finger Maze
---
General Information
National Grid Ref TQ287065

A finger maze made from stone in the NE corner of Hove park created as apiece of public art in 2006.
History.
This badge was created by CND supporters in protest .
Photos
Flickr Gallery - Click for more pics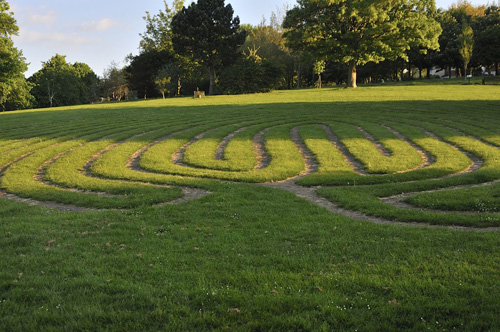 The maze in 2014
---