A trip planned to Scotland, this time in prime dragonfly / butterfly / whale watching season to fill gaps in some of my lists. Although these were the primary focus, I did lots of birding and revisiting the site of my MEGA find last year (Bufflehead), I was hoping for more of the same. I was travelling alone, the long suffering girlfriend had no holiday left. An added complication was a problem with my legs which was hampering my walking a little so I had to take it steady and could not attempt any montane species. Mid week I also had car trouble to make the trip even harder.
Saturday 19th July
Driving overnight and arriving in Tyndrum early morning, but the Rosefinch who's picture has pride of place in the Real Food Cafe was nowhere to be seen, and after a few hours as nice as siskins are, I'd had enough and given up. I carried on North using the good weather to find some dragonflies in Glen Affric. Some friendly chaffinches relieved me of some cake in the car park as I found the track to the right area. I quickly found a common hawker followed by an azure hawker one of my targets. It was joined by another and an aerial battle ensued until interrupted by a rain shower. I headed for the small Loch, a pair of little grebes was present and I found a black darter not highland that I was hoping for. The emerald dragonflies were all present and I had real trouble with them until some local expert put me on the right track and helped me separate Brilliant and downy from my real want of northern emerald. A rather tatty and rather late small pearl bordered fritillary was seen. Some large crossbills flew over and landed some distance away, I did not have the scope but sure they were parrot / Scottish crossbills. I could not get close enough before they headed off down the glen. On my return the chaffinches had gone from the car park along with all the other cars, a sika deer was by the side of the road, the first mammal of the trip followed by the second a pine marten running down the road in another glen. I visited a few other sites on the way to Beinn Eighe with only a few rabbits seen. The heavens opened and that was it for the night.
Sunday 20th July
There was no let up in the rain so by late morning I had given up trying for any more dragonflies in the Beinn Eighe area and did a few touristy things. By early evening I was at Ardgour watching the breeding black guillemots between the showers. I spent the whole evening driving the whole length of the Ardnamurchan peninsular looking for otters, without success. There was not much about at all some red deer and eiders of note. The main event was yet to come and as the light eventually faded I settled into the spot and waited, spotlighting an area every 10 mins or so with my monster torch. I eventually connected with something that was not ovine or cervine. The close yellow eyes lit up in the torch - wildcat? but it was gone in a flash so was not 100% certain. Another hour or so gave no further sightings so I quit for the night.
Monday 21st July
I awoke to a glorious morning and took a general drive round trying for otters without luck not even Bufflehead bay could help me out. I had a few stops where I found speckled wood ssp oblita and green veined white ssp thomsoni and the bird highlight a wood warbler but by mid morning with nothing doing I headed for the point. A golden eagle on the way the only thing noteworthy. A couple of grayling ssp atlantica were found near the car park, I headed to the point for some sea watching. A massive mixed feeding flock of birds (gannets, manx shearwaters, gulls, auks) was off the point but no cetaceans at all, after a couple of hours of nothing I headed for the ice creams, where a mink carrying a field vole was coming towards me, it was through the gate and gone in a flash. The heavens opened and I headed for the car, it rained heavily on and off all afternoon but no sign of an otter anywhere on the coast, and not too much else either. As night fell so did more rain and I gave up my stake out for wildcats as the rain was too heavy.
Tuesday 22nd July
I was up early and searched a large part of the coast for otter with no luck, a common sandpiper the best Bufflehead bay could muster. I reached Laga for the whale watching trip with ardnamurchan-charters. Reports from the area the previous day were very good with Minke whales and basking sharks being seen. The weather was ok but would be mixed, I popped some travel pils just to be certain of keeping my lunch, and we departed. As we neared the sound of Mull we encountered some harbour porpoises and a bonxie. Towards the cairns of Coll good numbers of both grey and common seals were observed while we had some hearty soup. We watched a cormorant / shag and mixed gull colony as well as all the usual auks. Some storm petrels came close by as we headed to the main cetacean feeding area. We encountered another tour boat with several basking sharks close by, they showed quite well despite the increasing swell. Then we saw the minke whale and a further couple of harbour porpoises. We landed on Muck for a short while and I had a walk curtailed by thick sea mist, so a pot of tea and a sausage buttie were demolished in the cafe. The return journey was much choppier and the weather worsened, but I was fine (two passengers who own a boat were ill!). I picked up a couple of leaches petrels and another bonxie. As we entered Loch Sunart the water calmed and the weather improved and a couple of golden eagles were observed over Ben Hiant. We docked and I headed back to Resipole before searching for otters, nothing until I neared Glenborrodale then I spotted movement in the water and finally had an otter about time! Further down the road both red and roe deer were feeding in a field by the visitors centre. Here were some bats and the Bat detector was put to use, common pipistrelle but there were some others and they were hard to pick up but eventually worked them out as brown long eared bats. At Bufflehead bay I had a pine marten crossing the road and then in a small wood some Natterer's bats. Eventually I arrived at the spot, a bit to early as I was not quite dark. I had a quick look with the spotlight but it needed to be a bit darker so I waited. I awoke as a car tooted some sheep on the road, I had dozed off it was totally dark I had been alseep for well over an hour. I fired up the torch, spotlighting again I picked up the pair of yellow eyes the same as on Monday, this time I got the bins on them and saw a wildcat, it sloped off to the left and disappeared behind some long grass and I did not see it again. It had been an excellent day and the plan was to drive to Speyside overnight in search of some better weather, after a short distance a long eared owl flew down the road, a hedgehog crossed the road and not too far away a fox, further on several rabbits and a field vole. I pulled over for a call of nature and had some more bats mixed common and soprano pipistrelles all this before Lochailort. What a top day for mammals!
Wednesday 23rd July
After a bit of food shopping in Aviemore, I headed off, the weather was perfect for dragonflies, no wind and hot so I headed to Loch an Eilein, south of Aviemore. Butterflies were out dark green fritillary ssp scotica particularly abundant. A few 4 spot chasers and a common hawker were seen before I found the ideal conditions at the far end of the loch, where lots of Damselflies were present along with a couple of darters. Pinning one down it was a Highland darter, after an ice cream I headed to Loch Garten area to check out the pools. Again a lot of activity here and after a little while I found a couple of Northern damselflies, I checked a few other pools but no sign of white faced darters. So it was off to see the Ospreys, all four were present around the nest. Nothing else doing so I enquired about orchids, I was told to see the lady on reception she will sort you out. So I went to reception and spoke to the rather attractive lady, she took me to a quiet spot and my luck was in! creeping lady's tresses flowering nicely. I had a wander around with some further creeping lady's tresses and a family flock of crested tits and finally some reptiles in the form of two common lizards by the path. I drove up Cairngorm to see the Reindeer the whole glen area was busy with tourists so I headed up the Findhorn valley where it would be a bit quieter. And it was, only a few people and only a few birds, the common gulls ever present but dipper bridge had been upgraded and dippers nowhere to be seen. Raptor watching was quiet as well, sparrow hawk and peregrine the only things seen. The Farr road was equally quiet apart from a red squirrel on the way to Loch Ruthen. The Slavonian grebes were in mostly in winter plumage, a few common ducks and two grasshopper warblers which were unexpected. So far the whole trip had been going quite well apart from heavy rain earlier and struggling a bit with my leg but now the car decided to play up, the rev counter stopped working as I pulled out of Loch Ruthen Car park (I had had another problem with my last car here a few years ago - must be cursed) the engine management light came on and the car lost power. I struggled along a bit but pulled over just before the A9. A brown hare came to investigate but he was no real use so I phoned my brother who is a wiz with cars, he would need to see it to be sure, but thought it was probably just a sensor and the car could be driven. I struggled back to Aviemore on the back roads the car really struggling and pulled into Tesco car park and called the AA, time for ice cream and chips and the shop opposite sold both. The AA sent a local firm out but nothing was now wrong as they started the car and it performed perfectly. Anyway we took it for a test run and the problem returned, it would have to go into the garage tomorrow morning but I could limp around with it until then. So stayed local and had a look in the forest in Glenmore / Nethy bridge area only a couple of crossbills and no bats at Boat of Garten.
Thursday 24th July
I was up early and checked some bird feeders around Boat of garten but not much doing, then onto Nethy bridge where the car worked again and a check along the river gave the dipper that I was hoping for. A bank vole was also showing quite well where I parked the car. The garage diagnosed the fault as a sensor and it would need a new one. My brother could sort it for me easily just had to get it to Leicester - not far from Aviemore as the Osprey flies! Anyway the car was working fine at this point so I decided I would get it there on Sunday and not cut my trip short. I headed North - further away from Leicester I know but that is where the Bottlenose dolphins would be. I arrived at Channory point with no further problems and got the last parking space. Taking my lunch with me I set up on the beach. The dolphins should be here by now I was told but after an hour they arrived about 4 of them showing quite well despite the scrum on the beach, until a boat (private one not an organised trip they stayed at a sensible distance) got too close to their fishing and they all swam away most annoying. They did not return but could be seen feeding some way out in the Moray Firth so I gave up. Getting out of the car park was tricky with a coach trying to get in. The car was still working fine so I toured the Black Isle stopping at several places including Udale Bay RSPB where a good selection of waders was present, highlights were greenshank and spotted redshank in near summer plumage. Two red kites over the car as I headed back south and back to the Farr road. I had 40 winks and then took a walk golden plover showed well and I flushed some red grouse and a mountain hare, with the legs now hurting I gave up and continued on to the Findhorn valley where I connected with the feral goats but again not much else. Onward to the A9 and layby 151 where I had never suceeded in finding ring ouzel, but this time I had one very quickly a male moving around the rocks. I then took a look at the A939 near Lynemore to find more mountain hares but could only find crows and kestrels, again no bats at Boat of garten and the car started to play up again.
Friday 26th July
An early morning look around Glenmore before the walkers and cyclists were about produced over 70 crested tits all in small groups of 4-10 birds. Time for a few touristy things before going to Ben Lawers. Here I headed up the wildlife trail looking for mountain ringlet pleanty of other species but eventually I found one but I could not pin it down to photograph due to the strong wind. I could find no more so gave up. The car playing up once more made driving to the Dundee area for some touristy things difficult but the car eventually made it to Loch Gelly where a scan of the roosting ducks gave up the drake ruddy duck and ring necked ducks but the scaup could not be found. I struggled to Aberlady where I saw fox and a common shrew.
Saturday 27th July
The reports of upto 20 red necked grebes in Aberlady bay tempted me here and this was my first stop, but the sea mist was thick and I could barely see the sea. The water became more visible and assumed it was clearing but it was the tide coming in. After a couple of hours I had to give up and head slowly south (car now permantly in slow mode). Stopping first at Burnmouth, the sun was out but the sea was still invisible, but here I was looking for butterflies and after a short while I had located northern brown argus ssp artaxerxes and grayling ssp scota and a peregrine was hunting along the cliff. Continuing southwards I called in at East Chevington and Cresswell Pond, a good selection of waders in the mist the highlight was the curlew sandpiper in summer plumage. Next stop was Bishops Middleton QUarry where I saw Bee eaters some years ago after they bred there. I was after northern brown argus ssp salmacis which I duly found amongst the commoner species. I also found lots of Orchids, some I could ID and others not certain ID's were dark red helleborine and common Twayblade. Next stop was back north a little and after some food I went to Malton Picnic Site for Bats. As darkness fell the dog walkers left and I started with the bat detector, the local barry boys with their hot hatches decided to take up residence, so I pretended to be a warden and they left not wanting to be locked in. Some small bats started to fly around were common pipistrelles then joined by a couple of Brant's Bats. The river had a couple of Daubenton's hunting, and it took another hour before a noctule was located above the trees.
Sunday 28th July
I went to fishponds wood for water shrews but after a couple of hours with nothing but a cracking tawny owl flyby, I headed to Leicester to have the car fixed and home a great trip for mammals, butterflies and dragonflies but a little disappointing birdwise but it was July!
Birds 132
| | | |
| --- | --- | --- |
| Red Throated Diver | Little grebe | Great Crested Grebe |
| Slavonian grebe | Fulmar | Manx Shearwater |
| Storm Petrel | Leaches Petrel | Cormorant |
| Shag | Gannet | Little Egret |
| Grey Heron | Mute Swan | Greylag Goose |
| Canada Goose | Barnacle Goose | Shelduck |
| Gadwall | Mallard | Garganey |
| Ring Necked Duck | Pochard | Tufted Duck |
| Eider | Goldeneye | Red Breasted Merganser |
| Ruddy Duck | Teal | Golden Eagle |
| Marsh harrier | Sparrowhawk | Kestrel |
| Red kite | Buzzard | Peregrine Falcon |
| Osprey | Pheasant | Red Grouse |
| Red Legged Partridge | Coot | Moorhen |
| Lapwing | Golden Plover | Curlew Sandpiper |
| Common Sandpiper | Oystercatcher | Snipe |
| Curlew | Whimbrel | Turnstone |
| Green Sandpiper | Redshank | Spotted Redshank |
| Greenshank | Dunlin | Ruff |
| Great Skua | Artic Skua | Greater Black Backed Gull |
| Black Headed Gull | Kittiwake | Lesser Black Backed Gull |
| Common Gull | Herring Gull | Common tern |
| Artic Tern | Sandwich Tern | Puffin |
| Razorbill | Guillemot | Black Guillemot |
| Feral Pigeon | Stock Dove | Woodpigeon |
| Collared Dove | Long Eared Owl | Tawny Owl |
| Swift | Green Woodpecker | Great Spotted Woodpecker |
| Skylark | Meadow Pipit | Sand Martin |
| House Martin | Swallow | Tree Pipit |
| Rock Pipit | Grey Wagtail | Pied Wagtail |
| Dipper | Wren | Dunnock |
| Robin | Whinchat | Stonechat |
| Wheatear | Ring Ouzel | Blackbird |
| Song thrush | Mistle Thrush | Grasshopper Warbler |
| Sedge Warbler | Wood Warbler | Willow Warbler |
| Chiffchaff | Goldcrest | Spotted Flycatcher |
| Long Tailed Tit | Coal Tit | Blue Tit |
| Great Tit | Crested Tit | Magpie |
| Carrion Crow | Raven | Hooded Crow |
| Jackdaw | Rook | Starling |
| Tree Sparrow | House Sparrow | Linnet |
| Siskin | Greenfinch | Goldfinch |
| Chaffinch | Crossbill | Parrot/Scottish Crossbill |
| Yellowhammer | Reed Bunting | Goosander |
Animals – Mammals 31, Herps 3
| | | |
| --- | --- | --- |
| Rabbit | Brown Hare | Mountain Hare |
| Pine Marten | Common Seal | Grey Seal |
| Common Shrew | Field Vole | Bank Vole |
| Wood Mouse | Otter | Wildcat |
| Minke Whale | Harbour Porpoise | Bottlenose Dolphin |
| Hedgehog | Roe Deer | Red Deer |
| Sika Deer | Red Squirrel | Grey Squirrel |
| Brown Rat | Feral Goat | Natterer's bat |
| Common Pipistrelle | Soprano Pipistrelle | Brant's Bat |
| Noctule Bat | Brown Long Eared Bat | American mink |
| Reindeer | | |
| Common Lizard | Common Frog | Common Toad |
Insects – Dragons 15, Butterflies 23 (includes many sub species)
| | | |
| --- | --- | --- |
| Black Darter | Common Darter | Highland Darter |
| Common Hawker | Azure Hawker | Downy Emerald |
| Brilliant Emerald | Northern Emerald | Northern Damselfly |
| Large Red Damselfly | Azure Damselfly | Common Blue Damselfly |
| 4 Spot Chaser | Emerald Damselfly | Brown hawker |
| | | |
| --- | --- | --- |
| Comma | Grayling ssp atlantica | Grayling ssp scota |
| Speckled wood ssp oblita | Large White | Small White |
| Green Veined White ssp thomsoni | Common Blue | Small Tortoiseshell |
| Red Admiral | Mountain Ringlet ssp scotica | Ringlet |
| Small Pearl bordered fritillary ssp insularum | Dark Green Fritillary ssp scotica | Scotch Argus ssp aethiops |
| Meadow brown ssp splendida | Meadow Brown ssp insularis | Small Heath |
| Small Skipper | Northern Brown Argus ssp artaxerxes | Northern Brown Argus ssp salmacis |
| Green Veined White ssp sabellicae | Dark Green Fritillary ssp saglaja | Ringlet var |
If you would like any further information please e-mail me mark@hows.org.uk


Black Guillemot


Red Deer


Dunnock


Great Black Backed Gull


Dark Green Fritillary


Manx Shearwater


Pheasant


Harbour Porpoise

Common Seal


Cormorant / Shag


Basking Shark


Robin


Black Rabbit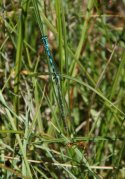 Northern Damselfly


Northern Damselfly


Crested Tit


Hooded Crow


Highland Darter


Common Hawker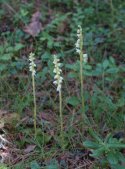 Creeping Lady's Tresses


Bottlenose Dolphin


Bottlenose Dolphin


Bottlenose Dolphin


Golden Plover


Grey Wagtail


Linnet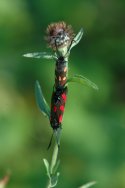 Burnet Moth


Crested Tit


Northern Brown Argus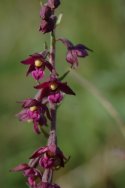 Dark Red Helleborine


Kittiwake


Kittiwake


Small Skipper


Black Headed Gull


Jackdaw


Siskin


Northern Brown Argus


Grayling


Grey Seal


Great Black Backed Gull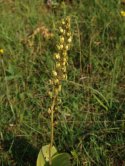 Common Twayblade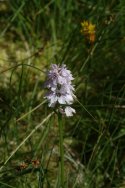 Orchid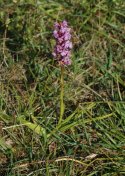 Orchid


Common Seal


Ringlet var


Red Deer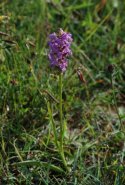 Orchid