23rd May
Arriving in a dull and dreary Dublin at 6am, at least we avoided the rush hour and made good progress north, a quick food stop in Newry. Onto the Mourne Mountains for a quick tourist stop then Killyleagh, with lots of terns present but the Forsterís had long gone. Some black guillemots were the highlight. The sun had burnt through the mist and clouds and it was very warm but breezy. Next stop was Belfast Harbour RSPB, the best signed reserve they have! You have to go through a strictly authorised vehicles only sign to get there, a RSPB brown sign here would have saved some driving around. Eventually finding it we were impressed. The visitor centre is excellent apart from the glass which made viewing at an angle very difficult. Nothing exceptional but lots of bits and pieces, both artic and common terns side by side and young lapwings. A large number of black tailed godwits were present. I had done lots of prep for our target species and had several sites for most things, our next stop was the one we knew least about. But on finding the spot our worries were unfounded as several black tailed prairie dogs including young were feeding by the side of the road. These have escaped and formed a small feral colony in Northern Ireland. We made a few stops here and there and encountered the wrath of angry local for daring to pull into a track or driveway entrance for a few seconds. Onwards to Montiaghs moss where despite the strong breeze the first butterfly was a Real's wood white on vetch where we parked, joined by green-veined white ssp britannica. The damselflies were abundant and we took time separating varied from azure, common blue and large red were easy to ID. The target proved harder and we had to search several pools disturbing several common frogs and finding a diving beetlein the process before we finally located a few Irish damselflys. Further searching produced orange tip ssp hibernica small heath lots of four spotted chasers and an emperor dragonfly. A search for Irish hares drew a blank due to the tall crops but we had dozens of tree sparrows to compensate. Some chips and some well deserved sleep at our base in Ballycastle.
24th May
A couple of tourist stops in the morning but early afternoon saw us at Peatlands park, well worth a visit, we enjoyed the hot weather if a little breezy with excellent views of a male cuckoo loads of willow warblers and Meadow pipits. Peacock butterflies aplenty and lots of pitcher plants and sundews in the bog, there were sticklebacks in the streams and a brown hawker in the sky and loads of the common birds, lesser redpolls the best of the lot. Montiaghs again but the wind made it very difficult to see butterflies so we headed onto to Portmore Lough RPSB. tree sparrows alongside house sparrows, sedge warblers braved the wind but the Lough itself was quiet. After another hare search we headed to Antrim where after some food we headed to the Clotworthy Arts Centre where we were hoping to find some bats. An open air concert was in full swing but as darkness fell the crowds left us alone and with the bat detector at the ready we searched the area. We had several connections at 39kHz but could not see the bats. Then a close encounter with a bat which was at 55kHz soprano pipistrelle . This bat stayed around and was joined by another this time at 39kHz Nathusius' pipistrelle with no connections at 45kHz common pipistrelle was ruled out. Another Soprano joined the party and we had good views of all three feeding in a sheltered area, surprised that there were so few bats but the concert and weather might have had an impact. A late night but well worth it.
25th May
A glorious morning but stepping outside it was windy again but warm. We boarded the ferry to Rathlin Island two things, to see the seabird colony and to try and find Golden Hares which I had no information about at all. The crossing was not too bad several Manx shearwaters of note. We arrived on the island and boarded the bus to west lighthouse. Where we were entertained and given a brief tour by the driver, here it seemed the locals were very friendly a marked change from elsewhere. The west lighthouse is exposed and viewing the seabird colony was difficult due to the very strong wind. But we saw all the regular species puffins attracting the most attention from the public. I spoke to the wardens to get some gen on the golden hares, they gave me a few pointers but they are difficult apparently. They also told me where to look out for Northern Irelands only Choughs, which we were unable to find but did find a pair of peregrines I hope they had not found the choughs! We had all the usual common birds on the 4.5 mile walk back to the harbour but not a single hare, perhaps the buzzard had better luck. We arrived back at the harbour then headed towards the south lighthouse, where we quickly located two irish hares but not the golden ones, still excellent to see as we had been searching everywhere for them. Further on another hare a few rabbits and a snipe. Onto the beach to see the grey seals sunning themselves. Then an ice cream and cold drink in town before heading back to the hares where another 4 were found but still no golden ones. We spoke to some locals who gave us some good info but stated that the crops being high would make it very difficult, and a film crew took a week to find one recently. We vowed to return earlier in the year when they are easier to find. The return boat trip was much choppier making it difficult to find any birds, but a few shearwaters and a black guillemot were located. A take away and an early night were in order.
26th May
A brief visit to the Giantís causeway first thing, even though I have been before it is a great place to visit. The rest of the morning was touristy as well before heading back to Montiaghs where realís wood whites were found along with a speckled wood. More Irish damselflies but not much else in the windy conditions, so onward to Oxford Island. A bit quiet on the bird front probably due to windy conditions and the hoards of holiday makers. Bullfinches were the highlight. A sheltered spot had loads of Butterflies, the only blue of the trip a common blue ssp icaru, 3 white species and orange tips and some grey squirrels. We had a final visit to the prarie dogs. Then headed to Lurgan Park, more grey squirrels, ruddy ducks and a brown rat were the highlights
27th May
The only bird stop was a few hours at Belfast harbour RSPB which is really easy to find once you have been there. Much the same as our previous visit but we added teal knot and grey wagtail to the list. A couple of touristy stops before the rain set in and we headed back to the ferry for the overnight crossing home, a top trip.

Rabbit


Real's Wood White


Variable Damselfly


Orange Tip ssp hibernica


Green Veined White ssp britannica


Black Tailed Prairie Dog


Irish Damselfly


Pitcher Plant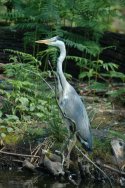 Grey Heron

Irish Hare


Barn Swallow


Stonechat

Starling

Lapwing

Ruddy Duck


Greylag Geese


Real's Wood White


Meadow Pipit


Sundew