---
Wye Crown
---
Photos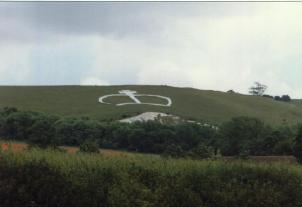 The Crown from a Distance (eastward looking).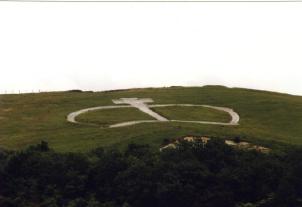 View showing the Chalk downland, into the Quarry beneath the Crown.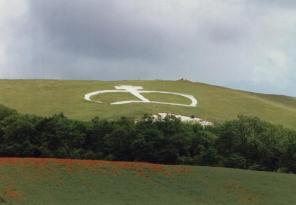 View showing the Crown with the cross like mitre as the topmost feature.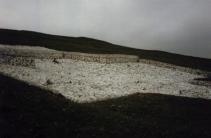 View of the Mitre, the topmost feature of the Crown from close Quarters.
View from the upper arc looking down showing the Banked Construction and Wirework Erosion Control.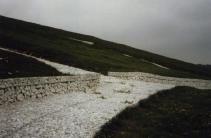 View from the lower arc looking toward the central channel.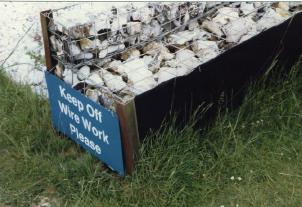 Close up view of the wire cages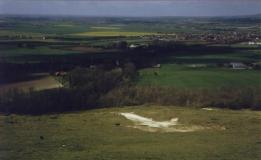 Before Restoration in 1990 - Photo Donald Sykes
Before Restoration in 1990 - Photo Donald Sykes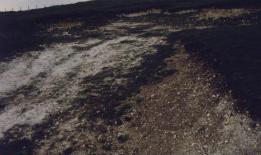 Mitre Before Work - Photo Donald Sykes
Mitre During Work - Photo Donald Sykes
---